Gourmet
MAISON BLEUE CUISINE
From Farm to Table, Eat healthy, live healthy
We Garantee
AN AUTHENTIC CUISINE
As a family-run guest house, at Maison Bleue we're always keen on making you feel at home and boast about our homemade food prepared by our top Chef Madame Therese. You can enjoy our daily typical Lebanese breakfast or upgrade your stay with an extra culinary experience. At Maison Bleue kitchen quality and freshness are our top concern. We always get our organic local products from Mazraat Al Touffah and surrounding villages to guarantee you a taste and smell that awaken your senses and take you back in time to our grandmothers' kitchens to introduce you to our authentic Lebanese cuisine in every bite cooked with love.
A TASTE OF HOME
LOVE IN EVERY BITE
A La Libanaise
FAMILY LUNCH
Friends or family it doesn't matter, our Lebanese lunch is made to get us all together around the table and celebrate an ambience of hospitality and warmth. The variety of our menu caters to everyone's taste. From our famous wholesome Mezza to delicious grilled meats and succulent desserts, you will definitely get lost in the genuine flavours of our traditional Lebanese cuisine.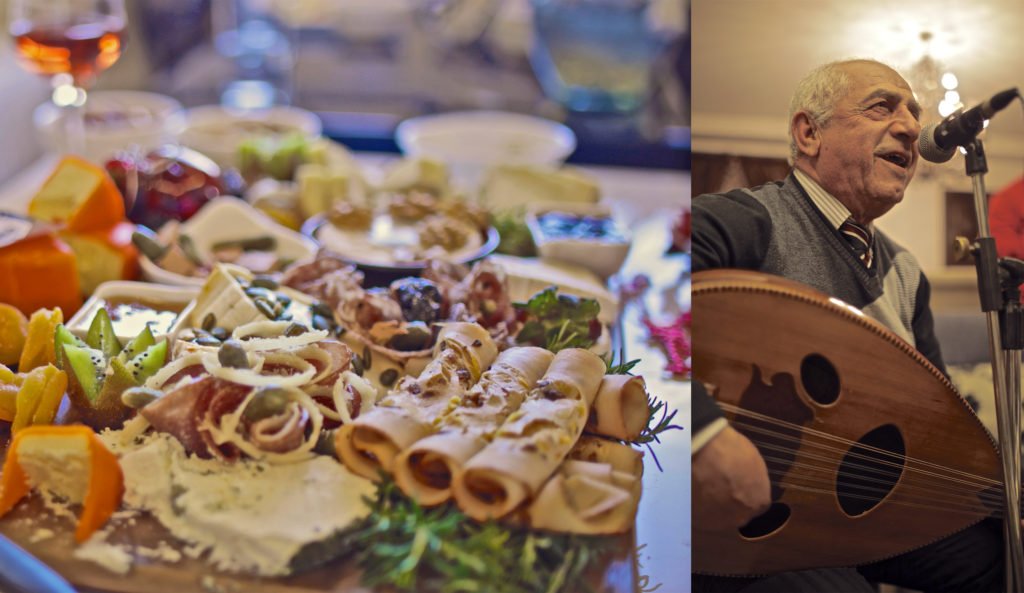 OVERBOOKING
PRIVATE DINNER
Spice up your stay with family or friends and enjoy a lavish night with the great musician and singer from our village.
Under heaven's shining stars in the summer nights, or cozy up in a charming wintery ambiance next to the chimney, toast to love and good life and relish our specially prepared dinner in a homelike comfort.
Our Specialty
WINE TASTING
Lebanon is known for its wine and wineries, and at Maison Bleue we offer you the perfect experience to arouse your taste buds and awaken your inner wine connoisseur! Release your wine enthusiast and indulge yourself in this incredible chance to learn more about the world of wine and increase your taste pallet with a wide variety of local and imported wines.
Upgrade your stay with a culinary experience